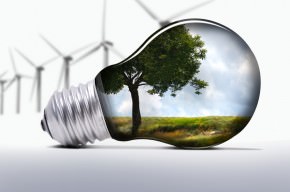 Power Energy USA is a Non-Captive Energy Broker representing more than 20 Retail Electricity Providers (REPs) in Texas and other states. To be considered by Power Energy USA, all REPs are evaluated on an on-going basis for financial strength, customer service, billing performance, and other business criteria.
Power Energy USA is an ethical company and only works with ethical, financially-strong companies. We actively try to do what is right for the customer every time. If a deal is not in the customer's best interests, we will not recommend that it be done. We try to make sure our clients have ample information to make informed decisions about their electricity purchases.
Vision Statement
At Power Energy USA, our primary business is to provide consulting services in order to offer our clients consistent, reliable, competitively priced and clean electricity and gas without interruptions in deregulated markets throughout the United States.
Mission Statement
Our Mission is to be the most competitive energy broker in the major deregulated markets for electricity and gas for all customers.
Our Values
We truly care for each customer. We strive to build enduring relationships by understanding and anticipating our customer's needs, and by serving them better each time than the time before. We are dedicated to our customer's success and define our own success in terms of theirs.
We truly care for our employees. Our employees make it possible for Power Energy USA to serve our customers and fellow employees. Our employees make the difference in our performance and the fulfillment of our Mission. All employees are trained to exceed the expectations of our customers in the delivery of our services, and they are empowered to go the extra mile to help Power Energy USA grow for the customer's benefit.We are loyal to our vendors who meet our quality and service requirements through all market conditions and share our commitment to excellence as proven by their actions. Our relationship is one of mutual confidence and teamwork.We expect profits, but profits from our work that satisfies our customer's need of our services, and that benefits humanity in providing better long-term living conditions.We are committed to integrity and will make no ethical compromise in the pursuit of our goals.